June 2023 Newsletter – Wavell Heights
Half price appts for YOUR family & friends, Warming Winter recipes, New team members and more…
Barham Chiropractic Wavell Heights is offering your friends and family half price off their first 2 visits with our Chiropractors!
So what's included?
First visit: Initial consult, thorough history taking and examination, X-Rays if required*
Second Visit: A full report on the Chiropractor's findings, treatment plan and spinal adjustment.
Bring your family and friends along to the Wavell Heights practice on Saturday June 10th (8am-2pm) for a community day of education, spinal screens, food and more!
Call us now on 3266 4866 to book your F+F's in!
A little about our newest Chiropractor, Dr Kristen French…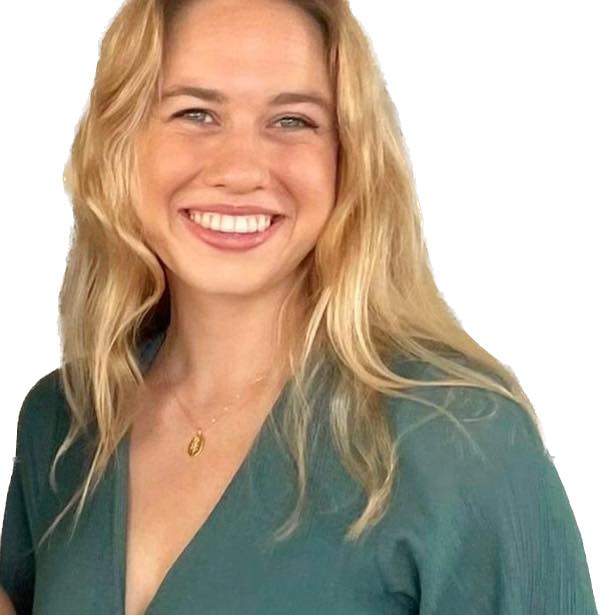 Hi I'm Kristen. You may have seen my poster at the office or social media posts online. I have started alongside Gavin as a chiropractor.  Gavin's surgery has been pushed back to July 11th so there will be two of us around!
In other news, Gav is looking at getting a new x-ray machine and is in the process at drafting up plans to renovate the clinic while Gav is away!
Chiropractic has always been a part of my life. For the first year of my life, I spent the majority of office hours at my mum's practice as a chiro baby. Flash forward 16 years and I was working at the clinic as a receptionist. I had the privilege of watching patients walk out of the office standing taller and looking visibly happier after their appointments. Chiropractic was a career that I always saw myself doing and fully committed to it in my final year of high school. Now graduated, I am looking forward to meeting and growing my patient base in the surrounding community.
We are running a welcome offer of $95 initial and follow up consultations (normally $190 each). If you have any friends or family would you think may benefit from chiro please give them our info! My interests include but aren't limited to posture awareness, improving headache intensity and frequency and with supporting recovery and performance of athletes of all skill levels.. see the 4 ways Chiros can work with athletes below!
4 ways Chiropractor's can work with athletes
1. Injury Prevention: Chiropractic adjustments may help to optimise joint mobility and flexibility by realigning the spine and improving range of motion. This may help reduce the risk of injury and enhance athletic performance.
2. Pain management: Inflammation can occur in response to injury or overuse and can interfere with daily activities. Chiropractic adjustments can help to speed up the healing process of sports injuries by promoting blood flow, reducing inflammation, and lymphatic drainage.
3. Enhancing Nervous System Function: The nervous system is the master control system of all body functioning including movement, proprioception and coordination. Chiropractic adjustments may help improve nervous system functioning by removing interference. This could help athletes improve their reaction time as they are able to respond faster and more efficiently to stimuli
4. Improving Muscle Strength and Endurance: by optimising joint function, an adjustment may help muscle strength and endurance. This could allow you to generate more power and perform at your best for longer periods of time.
    Who are the awesome people at our front desk!? 
Donna

 

is settling in and loving getting to know all the patients. She has been seeing Shannon (our in-house myotherapy) for remedial massage and Reiki sessions as well as Gav for weekly adjustments

Michael (Mal)

 

has also joined us at Wavell Heights. He is in his final year of his Chiropractic degree at University. As the weeks get colder, Mal is looking forward to having warm dinners and watching the footy
Our Fave Simple Lamb Ragu Winter Recipe….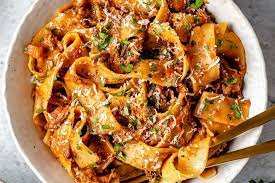 Amazing dinner to try as we come into the colder nights. If you're gluten free, swap pasta for a gluten free option. Serves approximately 5.
Lamb shoulder
1 brown onion
2 carrots
3 celery stick
3 garlic clove
2 tsp salt
½ tsp cracked pepper
25ml extra virgin olive oil
30g tomato paste
250ml beef stock
100ml red wine
800g tinned tomatoes
12g Italian herbs
2 bay leaves
400 pappardelle pasta
5g fresh basil
10g parmesan cheese
Step 1
Finely dice onion, carrots, celery and garlic cloves, then set aside
Chop lamb into 5-6 large pieces and season with 1 teaspoon of salt and pepper. Add olive oil to a large pot over medium-high heat and cook lamb until browned on all sides; about 2-3minutes. Transfer the lamp to a plate and set aside.
To the same pot, add the onion, celery and carrots, then season with another 1 teaspoon of salt. Cook until softened and fragment; about 6-8 minutes, then stir in the garlic and cook for another 2 minutes.
Once cooked, remove lamb and shred with two forks Return lamb to the pot and simmer for another 10 minutes. Meanwhile cook pasta as per package instructions. Once cooked, serve with the lamb Ragu and garnish with fresh basil and parmesan.
 Try a complimentary reformer pilates class!
Give Studio Pilates at Nundah Village a call for a complimentary class! Simply mention you heard about them through Barham Chiropractic and receive your free class. Take a friend and have fun!  
Contact Studio Pilates Nundah on 07 3256 7000 or 0477 364 427 
Ready for you next Chiro adjustment? Book in with us below!
Monday: 7:30-11:00, 3:00-7:00

Tuesday: 3:00-7:00

Wednesday: 7:30-11:00, 3:00-7:00

Thursday: 3:00-7:00

Friday: 7:30-11:00

Saturday: 8-11 (alternate)

                                     CALL NOW TO BOOK

                                          07 3266 4866